Meditation Techniques are easy to implement for those looking to learn meditation. At home, alone. Firstly, it's not an easy process. Secondly, sitting alone in Meditation without distraction from the mind or external influences is nearly impossibe for beginners. Therefore guided meditations help you to zone into your awareness. Yogi's use many techniques which we explore in this post. Breathing, Mantras and Visualising are easy beginner tips for Meditation practice. Learn what they are & their benefits and how you can implement them into your everyday life.
Understanding Mediation Techniques for Easy Practice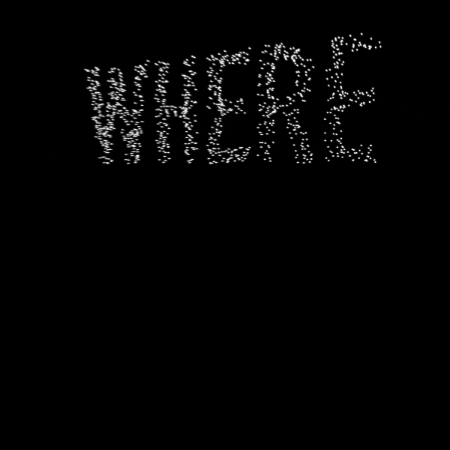 Think of meditation like exercise for your brain. Meditation is a mindful practice that helps to calm the mind. Meditation is not a religion. Many of us practice it secularly. It is a practical tool for understanding yourself and your thoughts. It is a tool used to access the subconscious mind. Where all the over thinking, burdens, fear and anxiety gets stored.
Scientific Reasons for Meditation Benefits
Mindfulness Meditation Techniques for Everyday Mastery
Mindfulness meditation is the process of taking meditation into your everyday life. Using the mindful practice of meditation throughout the day. Observing and not reacting. We often go back and think about why we said things and acted in a certain way at work or in a social setting. Mindfulness Meditation is an antidote for that. Seeing the colour in every situation is key to mindfulness practice.
Tip:
3 deep breaths in & out before acting on a decision, situation, argument, scenario or thought
Meditate every morning for 5 mins -10 mins for one week to notice a change in your everyday awareness
Yogic Meditation Techniques for Everyday Meditation Practice
Diving into meditation head first is tough. It is believed In Hatha Yoga that mastering the body is the foundation for a great meditation practice. Training your body to master your mind. It's possible you'll move around a lot in the beginning. You want to master the body and the mind. We are able to master the body through Yoga and Yogic breathing. This is our first Meditation Technique.
Yogic Breathing as a form of Meditation Techniques
Yogic Breathing allows the Yogi to connect with the breath by being conscious of its flow. There are many different Yogic breathing exercises to help you dive deeper into your meditation practice. The foundation of Yogic Breathing goes something like this:
Sit in a comfortable meditation posture or lie in Shavasana (Corpse Pose)
Relax the whole body and keep your spine up straight
Inhale slowly and deeply- allowing the abdomen to expand
Feel the air reaching all the way to the bottom of the lungs
The chest and ribs expand outwards
Inhale again filling the lungs completely
The collarbone and shoulders move up
The body is relaxed with tension in the shoulders
This is on inhale and now begin to exhale
As you exhale relax the lower neck & upper chest as the chest contracts downwards and inward
The diaphragm begins to push upward and toward the chest
Without straining Empty the lungs
Hold the breath for a few seconds
This is one round of Yogic Breathing
First practice, 5 to 10 rounds slowly increasing to 10 minutes daily for a 10 minute meditation practice
Tip: Count 1 AUM, 2 AUM, 3 AUM as you inhale. 1 AUM, 2 AUM, 3 AUM as you exhale for about 10 minutes. You can increase the number of AUMs as you learn to master each inhale and exhale with grace and ease.
Mantras are one of the most profound Meditation Techniques
Music helps you to focus on the moment. A mantra is a word, syllable or sentence that aids concentration in meditation. Chanting a mantra has a profound effect on your mood. Heres is a list of my favourite Mantras:
Mantras can be practised in the day or in meditation practice. Don't let the weirdness of chanting freak you out. It will create magic within.
Tip: Download this Mantra Playlist and use this Meditation Technique to practice at home. Remember to combine this with the first meditation technique of Yogic Breathing.
Learn more about the profound power of music in this Understanding Music Consciousness Article.
Visualisation as a Meditation Technique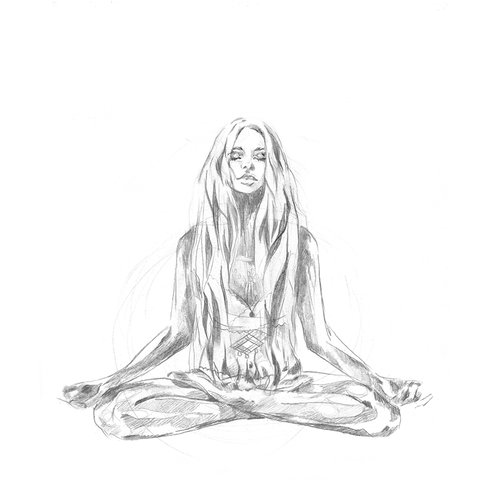 This is something you may have experienced at the beginning or end of a Yoga class. The instructor takes you to a safe place or helps your body to relax by aiding you into a visualisation experience. By relaxing the body and consciously focusing your attention on your chakras points. Guiding you through into a place where you can connect with your higher self. This is a difficult technique to accomplish alone for a beginner. You can practice by visualising the chakra colours combined with the Yogic Breathing technique.
Sit in a comfortable meditation posture with your legs crossed on the floor, in a chair with your feet on the ground or lying down in Shavasan (Corpse Pose)
Visualise the chakra colours as you concentrate your awareness on your breath
Seeing the colour red as you inhale and exhale
Imagining the colour orange surround your being as you inhale and exhale etc.
Continue picturing each Chakra Colour
The Chakra Colours are as follows
Base Chakra is Red
Sacral Chakra is Orange
Solar Plexus Chakra is Yellow
Heart Chakra is Green
Throat Chakra is Blue
Third Eye Chakra is Indigo or White
Crown Chakra is Violet
Learn the energy body better in this Free Chakra Guide.