Seven Levels Vegan is a personal joke and guide to help newbie Vegans. We all know that the Vegan Diet is a difficult commitment to follow. This post is about dividing the Vegan journey into seven levels. The changes that you go through on the Vegan Diet. There are so many different 'types' or 'levels' of Vegan. In terms of what is considered ethical or what is actually considered part of the Vegan diet. This post is dedicated to all of those that have pondered, "What Level of Vegan am I on?"
This question has consumed my Vegan Life. In my whole three months of being Vegan and during the Vegilicious Cape Town Vegan Challenge. It's more complicated than I thought. So I've created a solution. A guide for seven levels Vegan, making Vegan life and other non-Vegans' lives easier. Below is an easy guide to discover just what kind of Vegan you are, based on a Seven Level grading.
Seven Levels Vegan Inspiration for the Vegan Journey
Level One Vegan – Becoming the Change on the Seven Levels Vegan Guide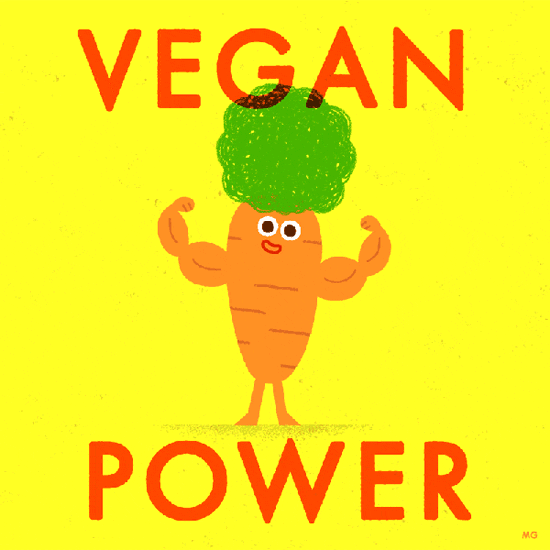 Level One of Seven Levels Vegan means either you've been converted by a friend, a film or you going to the next step. Vegetarians are basically Level One Vegans.
Occasionally eats ice-cream on the sly
Will eat milk chocolate gifted by non-vegans and on wk ends
Indulges in pizza
No Superpowers attained at this stage
Eats: Mostly starch; bread and potatoes like fries, chips, baked potato and mashed potato with Veg and salad on the side
How to spot a Level One Vegan: They constantly tell you how hungry they are
Level Two Vegan – The Realisation Level
Once you've unlocked Level Two Vegan you consciously start reading labels and buying animal-by-product-free products. You're still transitioning into being a Vegan. At this level, you will feel disappointed as you realise that there are animal products in almost everything. You also learn/realise that leather isn't Vegan. The realisation makes you feel either sad, guilty or disappointed.
Occasionally eats food like bread or cookies that says may contain cows milk
Probably will cheat at least once a month, this Vegan thing is hard
 Is still used to eating food that represents meat and animal products like cheese
Eats: Vegan-friendly convenience food like Vegan mince and sausages or Vegan pies with starch and veggies on the side
How to spot a level two Vegan: Still drinks honey in their tea or coffee
Level Three Vegan – The Educational Breakdown of what Seven Vegan Levels are like
This is the level of magic, where you consume your mind with everything Vegan, from documentaries about animal cruelty and slaughterhouses to learning about food and how to nourish yourself properly. At this stage, your skin starts glowing because your diet is so clean and you feel completely in sink with nature.
Doesn't support beauty and cosmetic companies that test on animals
This is the level that Vegan superpowers can get activated
You start becoming more mindful
More green
Eats: Mostly raw food, the path of discovery leads you down the raw road of reality
How to spot a Level Three Vegan: Their skin glows, they eat only rabbit food and they start voicing their Vegan opinions
Considering cruelty-free beauty products? It is the best step forward on the Conscious Living path. Read this Best Vegan Products Review for Cruelty-free beauty products in Cape Town.
Level Four Vegan – The Converting Level
This is the level of comfort. You start becoming comfortable in your Vegan skin. Voicing your opinion without sounding like a pushy Vegan. You're conscious of everything around you and you feel more alive than ever. You're aware and most importantly your happiness starts shining from the inside out.
The only way to move to level five is by converting your first non-Vegan
Unlocking Superpowers is attained through spreading the word of the Vegan Life
Eats: A variety of cooked and raw foods, like Vegan Cashew pasta, Raw Vegan Lasagna, fresh spring rolls and smoothies blended with varietals of Plant Power nutrients
 How to spot a level 4 Vegan: Has the full Vegan Glow but still occasionally wears the leather goods
 Level Five Vegan- Unlocking the Superpowers
The levels of Vegan are complicated but do in fact exist. In real life, on the internet and on the telly. I'm not just making this up. Although it has been quite fun thinking it out.
Conscious about recycling and always picks up rubbish on the beach
Owns at least one Vegan item/outfit like Dr Martins Vegan Boots
Eats: At Vegan restaurants only
How to spot a level Five Vegan: They glow with an Indigo colour- a rare aura colour that symbolises the respect of all life forms, intuition and consciousness
 Level Six Vegan – The Power of being Self-Sustainable
This level involves living entirely in tune with nature, consciously aware of all beings. Eliminating every aspect of animal products in your everyday life.
Uses absolutely no animal or by-animal products
Stopped using their car because of the animal products (stearic acid) used in tyres and for the sake of the environment
Or switched their current tyres for Michelin tyres, which is Vegan-friendly
Makes their own Vegan-friendly beauty and skin care products, cleaning products and/or medicine
Eats: Fresh fruit and Vegetables from their own garden
How to spot a level Six Vegan: Uses only public transport like the train or has a bicycle, skateboard or any other kind of environmentally-friendly form of transport, also always brings their own-packed lunch
Level Seven Vegan – Superpowers Unleashed
Vegan Superpowers unleashed…
Able to convert non-Vegans through their bright glowing aura of consciousness,- no words, videos or debating needed
Intuitive
Through every situation, they are mindful, aware and conscious
Understands the language of the universe
Can read other people's energy/thoughts
Some say they can fly but I've never seen a flying Vegan and I wouldn't personally try this at home
Eats: The rainbow
How to spot a Level Seven Vegan: You can't spot them, only they can spot you
I hope this guide helps define your Vegan Life better. It's not meant to be taken literally or personally. Rather this is dedicated to the love of Veganism and all that it stands for. A little something that pokes fun at the difficulty of living a Vegan Life due to societal mainstream consumerism.
If you're still on the fence about where you belong in the Vegan world, take this Vegan Quiz by BuzzFeed